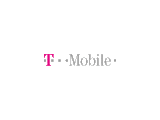 T-Mobile UK has officially confirmed that the G2 Touch handset will be available to buy through its online store tomorrow and will hit T-Mobile stores later this week. The T-Mobile G2 Touch is the HTC Hero smartphone that has been rebranded by the company.
Following an Orange release of the HTC Hero last week, it was imperative that T-Mobile launched the handset as soon as possible, so as to not lose customers waiting for the handset. We couldn't see the handset listed on the T-Mobile site so far, but it can't be too long now.
Feel free to discuss this news in our forum.