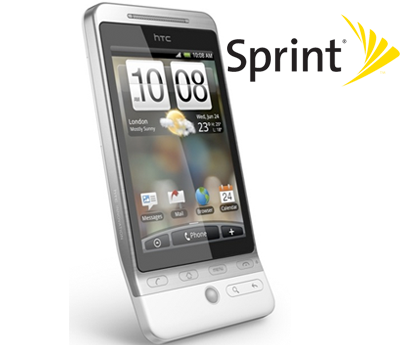 There's no smoke without fire and after all the rumours pointed to a Sprint release for the HTC Hero it looks like it's true. The news came through the Sprint Developer Network:
Announcing the HTC Hero, which will be the first Android device running on the Sprint network.

By the end of September, the Sprint developer program will deploy an Android development section that will highlight some resources, value added services applicable to all android developers. FYI, you start developing now by downloading the Android 1.5 SDK

Register to attend our upcoming 2009 Open Developer Conference, where Sprint and our ecosystem partners including HTC will be talking Android:
– Technical overview sessions on Oct 26
– Android hands on coding labs the evening of Oct 26

Oh, BTW we have some BIG announcements coming by the end of the month that will be of great interest to all android developers…we promise it won't disappoint.
Well there you go, that's pretty conclusive then – Sprint will definitely be getting the HTC Hero. I suppose the question now is, exactly which version will Sprint be getting – chin or chinless? Hopefully, launch details (including pricing) will be forthcoming – we'll keep you up to date with any further announcements. You can check out a large screengrab of the announcement after the jump.
Via Phandroid.