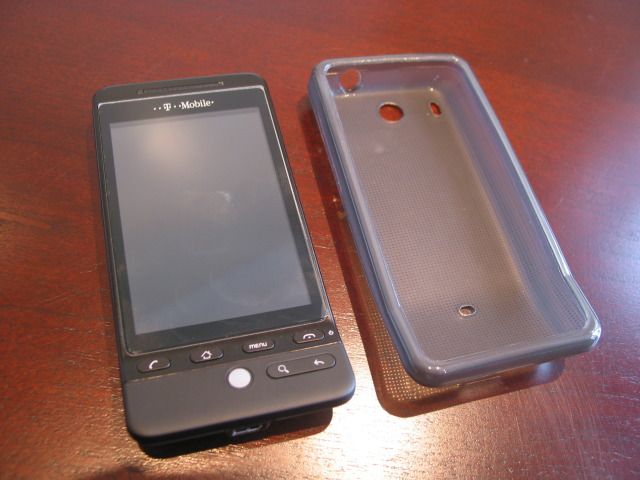 The HTC Hero's distinctive chin has probably caused case manufacturers quite a few headaches. After all how do you create a slick case and take account of the HTC Hero's chin at the same time? Well it looks like the FlexiShield Skin has the answers and MobileFun were kind enough to send us one to see how it fares.
The FlexiShield comes in two colours, clear (ideal for white & pink models) and black that suits the black T-Mobile G2 Touch perfectly. It is made from a special tough gel that gives it the flexibility of a silicone case but provides the durability of a crystal case. The rubber feeling of the case gives the phone much better grip in the hand.
It is well designed and maintains access to all of the phones ports, including 3.5mm headphone socket, USB charging port and camera. There is no hole for the volume buttons, but this is still easy to adjust through the case. On the inside, there are two raised bumps that aid in volume selection.
Another great thing about the case is that it hardly adds to the size/weight of the handset. We also liked how easy it was to slip on and off the phone, which means you can always get easy access to your sim-card, microSDHC or battery. I'm using this as my main case right now and it feels secure against minor bumps or knocks. You can purchase it from MobileFun for £9.95 + p&p, who deliver across Europe. Check out a gallery of pictures of the FlexiShield Skin below.