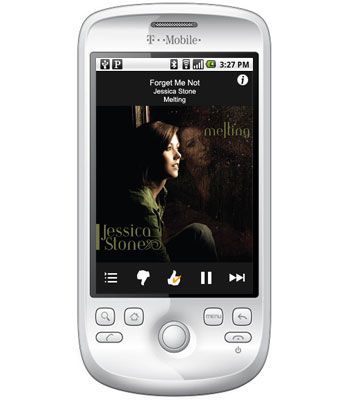 The big-hitting Android Market releases seem to be coming thick and fast right now. We've already seen Spotify and Facebook apps launch, now it's the turn of Pandora – a (currently) US-only personalised radio application that allows music to be streamed to the handset.
The app supports the creation of custom playlists, individual track ratings as well as streaming over both Wi-Fi and EDGE. So far it sounds like Spotify, but Pandora differs in that it creates a playlist of tracks according to the artist you input i.e. it doesn't play on-demand music like Spotify. Also, unlike the Spotify app, Pandora is completely free.
We reside in the UK so we've not had a chance to use the app ourselves. However, user comments seem to suggest that the app offers a clean & smooth interface. It also has a widget that allows you to control your music from the home screen.