Bluetooth is one of those features that can be a pretty important factor in mobile handsets. It allows you to transfer media (including pictures and music) to and from your laptop/desktop or even stream stereo music to a headset using A2DP (Advance Audio Distribution Profile). Many users now tether their cell phones to netbooks/laptops using Bluetooth, cementing just how important it can be.
However, Bluetooth doesn't appear in every netbook/laptop/desktop. Using a USB Bluetooth dongle is one of the ways of getting Bluetooth onto your netbook and it's a relatively inexpensive option. MobileFun, a specialist retailer of mobile accessories, kindly sent over the Atomic Pico Bluetooth USB dongle for review. This particular dongle is the smallest in the world according to its manufacturers and costs £8.95. MobileFun applies a small delivery charge on top of this depending on whether shipping is to the UK or mainland Europe.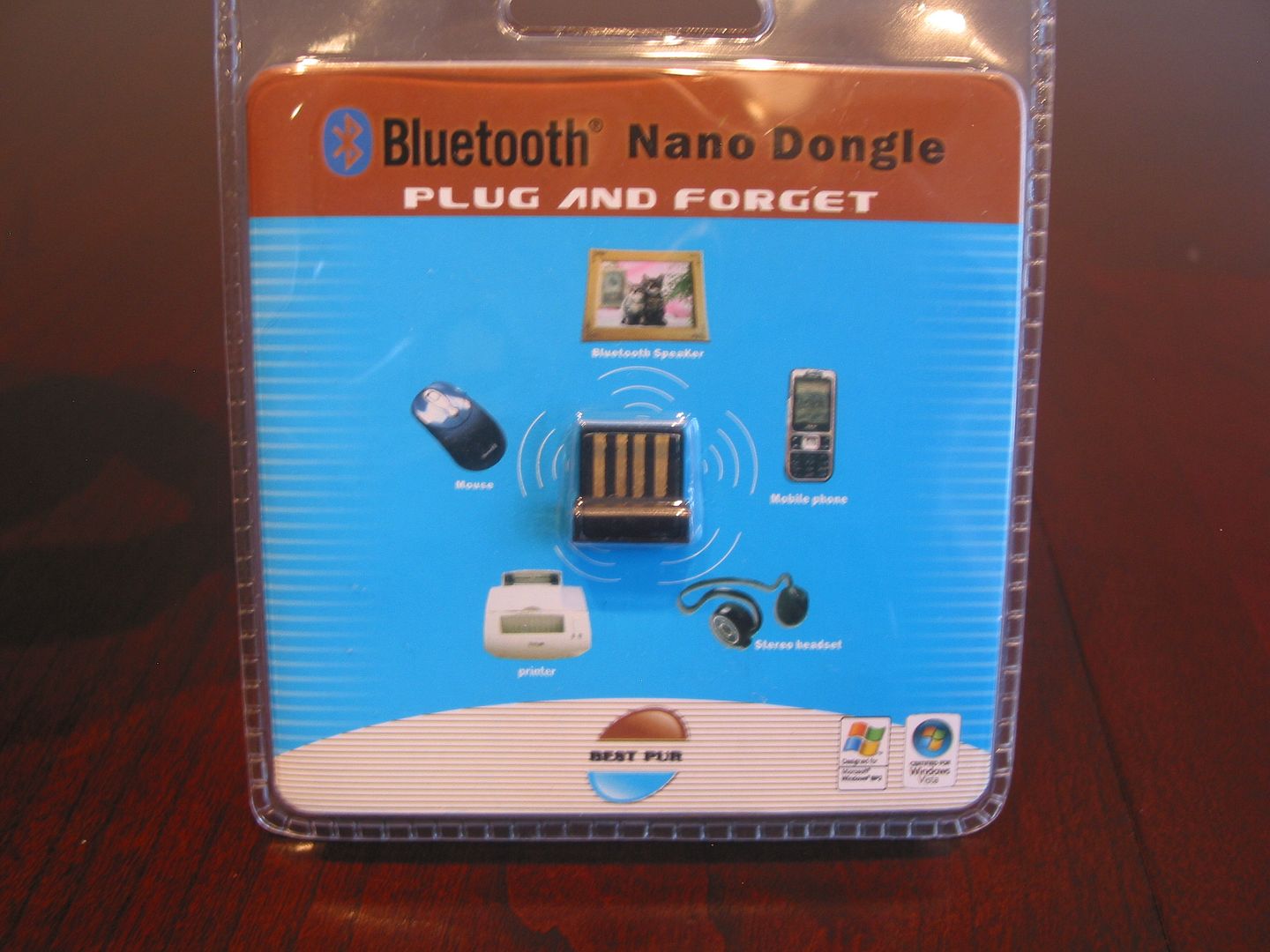 The packaging highlights the many benefits of Bluetooth and exactly what can be connected. The dongle comes with the latest Bluetooth 2.1 specification and is compatible with all major Windows operating systems and Mac OSX.
Data transfer is quoted at a maximum of 3 Mbit/s and the dongle should give you around 10 metres of coverage. A number of profiles are supported including A2DP (Advance Audio Distribution Profile) for high quality stereo. It also supports secure pairing and encryption.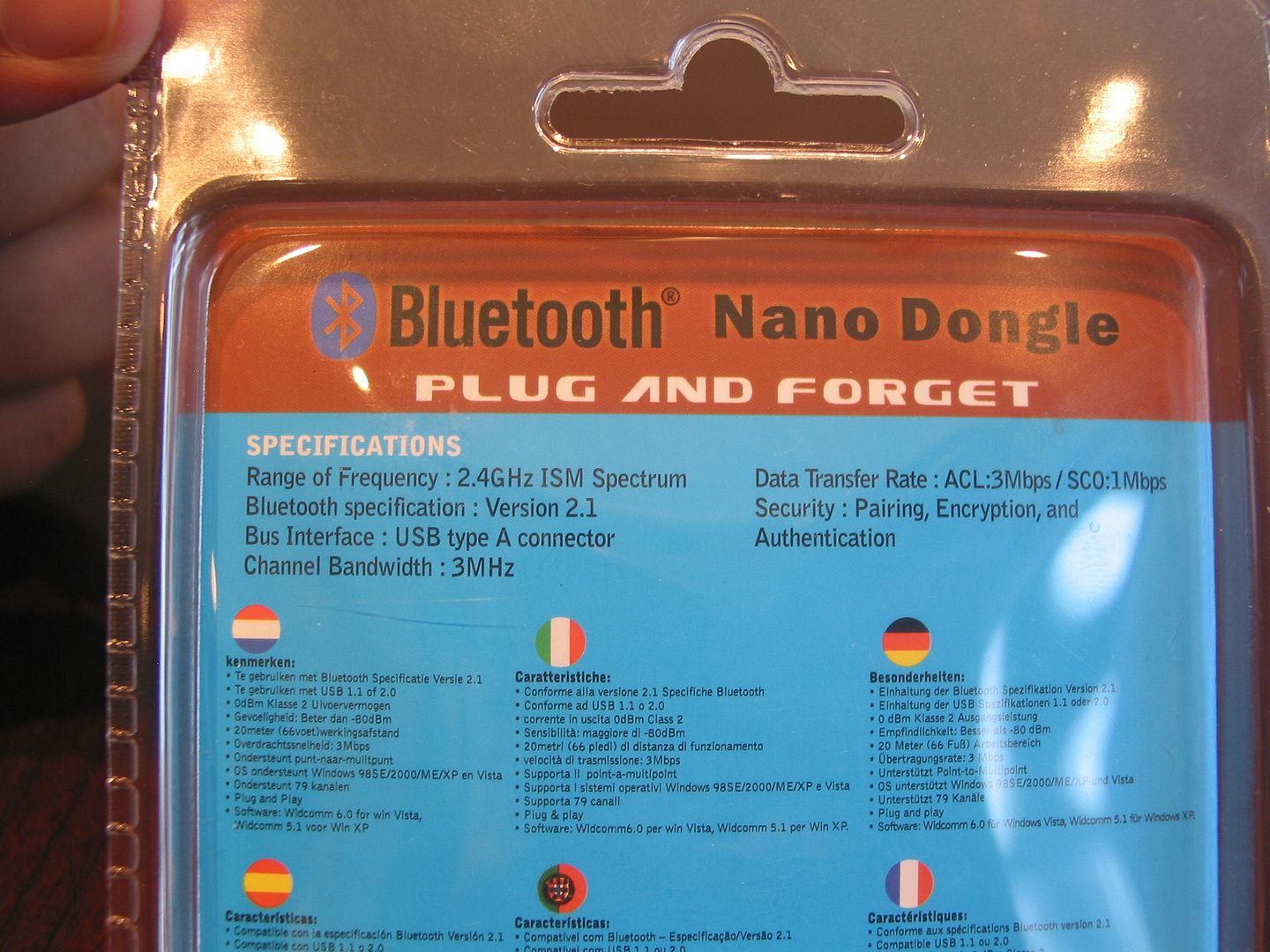 The dongle comes with a small disc from which you can install the optional BlueSoliel software (for advanced Bluetooth options). However, the dongle is designed to work as plug and play in Windows XP, Vista & Windows 7. For basic file transfer no drivers are needed.
Whenever a company claims to the smallest/largest it's always difficult to verify their claims. However, whichever way you look at it, the Atomic Pico is super small. It has dimensions of just 12 mm x 13 mm x 3 mm.
The Atomic Pico has been designed to just plug it in and then forget about it. Whilst the dimensions allow for this, it's also good to know that it is solidly built. The Atomic Pico comes with a 12-month warranty.
It's difficult to get a sense on just how small the dongle is. The picture below gives a sense of scale, sticking the dongle side-by-side against a one pound coin.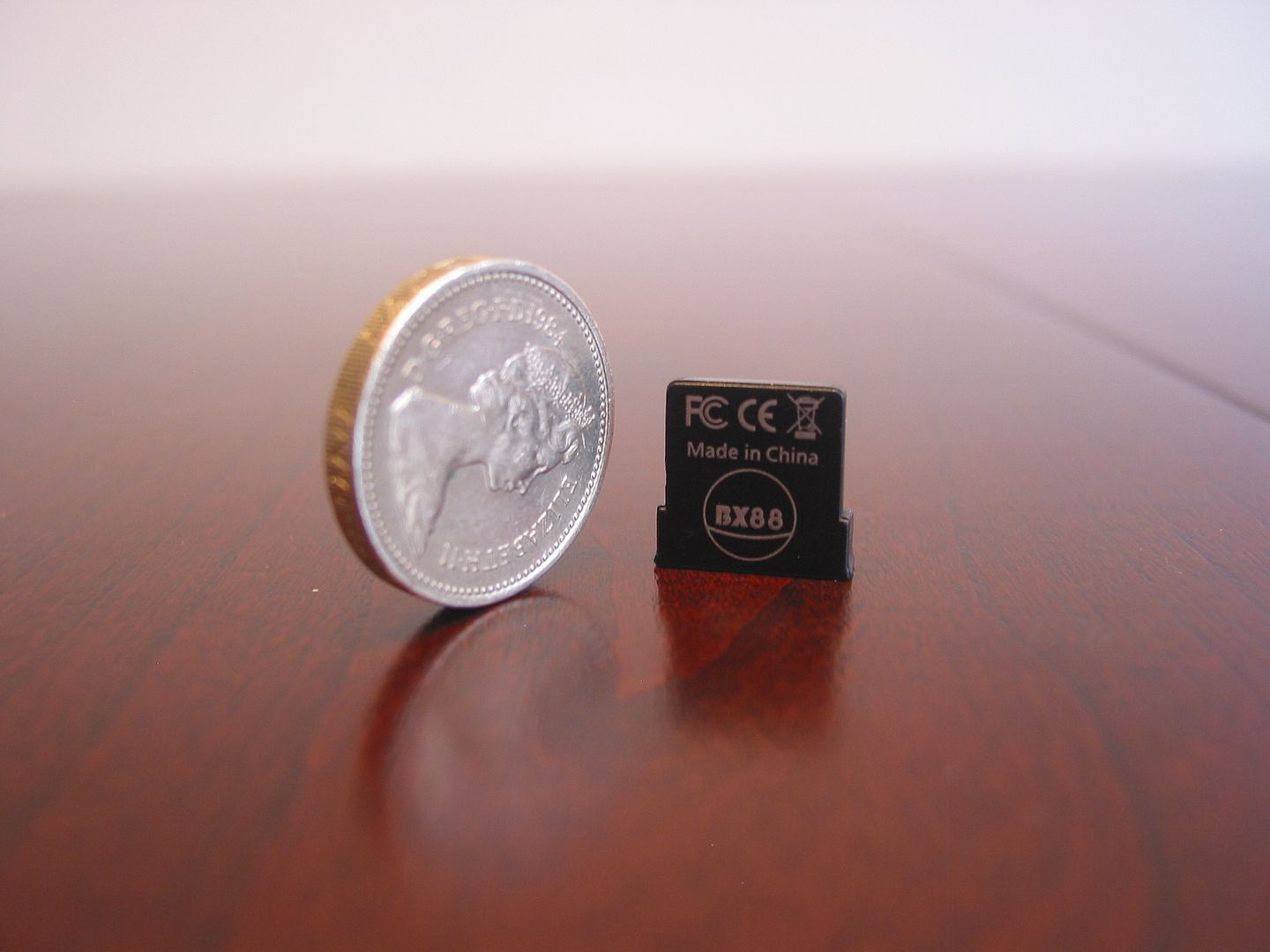 Once the dongle is inserted it does sit almost flush with the USB port. This means that it is not too much hassle in leaving it there permanently if needed.
Some may be wondering how on earth you take the dongle out, given how flush it is to the chassis. It's not clear in the picture, but there is a small groove along the underneath which you can use for leverage to remove the dongle.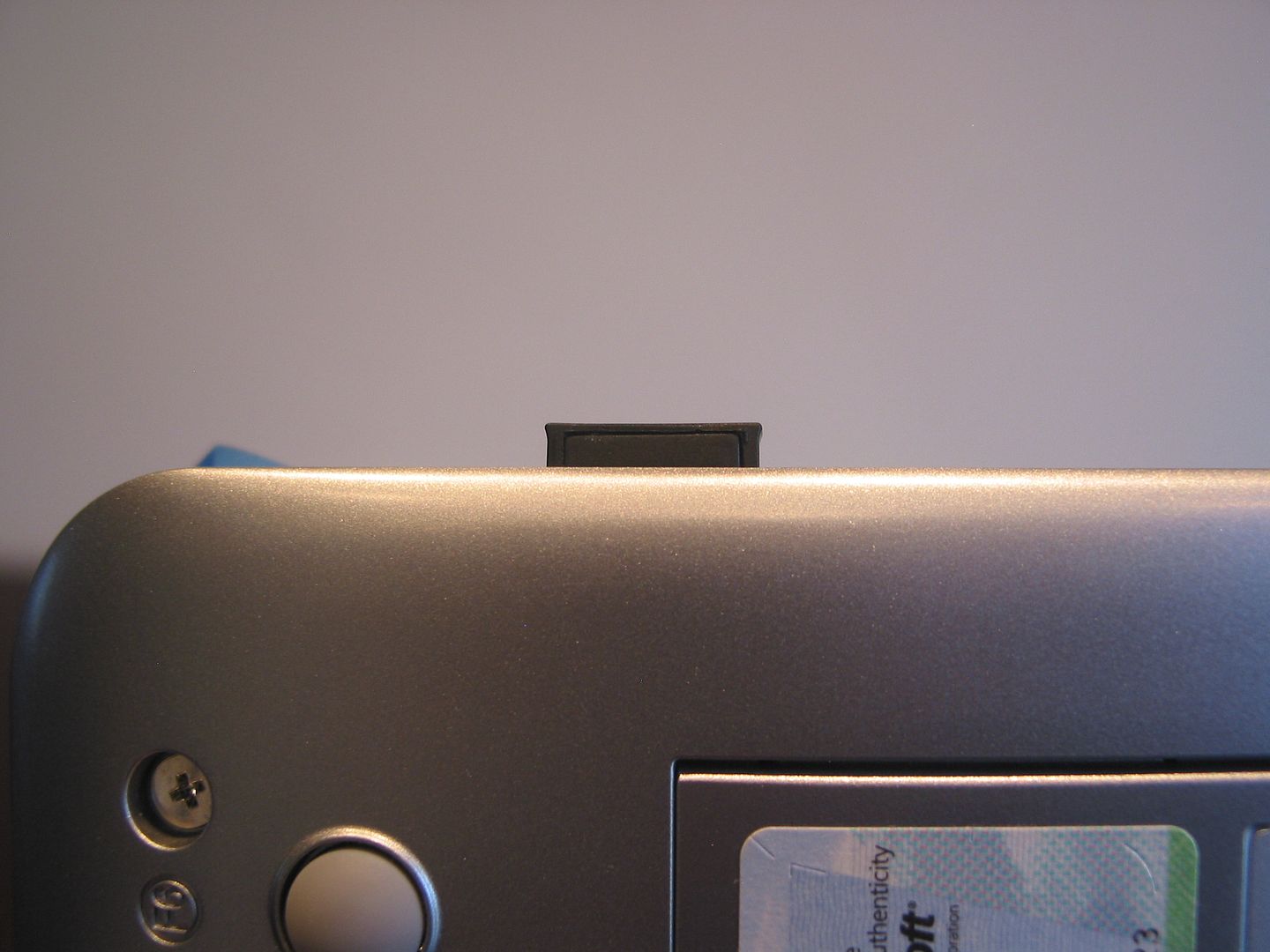 The Atomic Pico dongle works as advertised, the first time you plug it in it takes less than 20 seconds to get it all working via plug and play. I tested it for file transfer and it worked no differently than integrated Bluetooth solutions. We also tried it with an inexpensive Bluetooth headset and had no problems in streaming music. The range was not quite the 10 metres advertised, but you should be able to get around 6-7 metres out of it.
For those of you who don't have a Bluetooth solution, then the Atomic Pico really is an inexpensive way to get it installed onto your system. The fact that it is also one of the smallest dongles we've seen is a bonus, it means that you can leave it installed (if you have a spare USB slot) and barely notice its presence.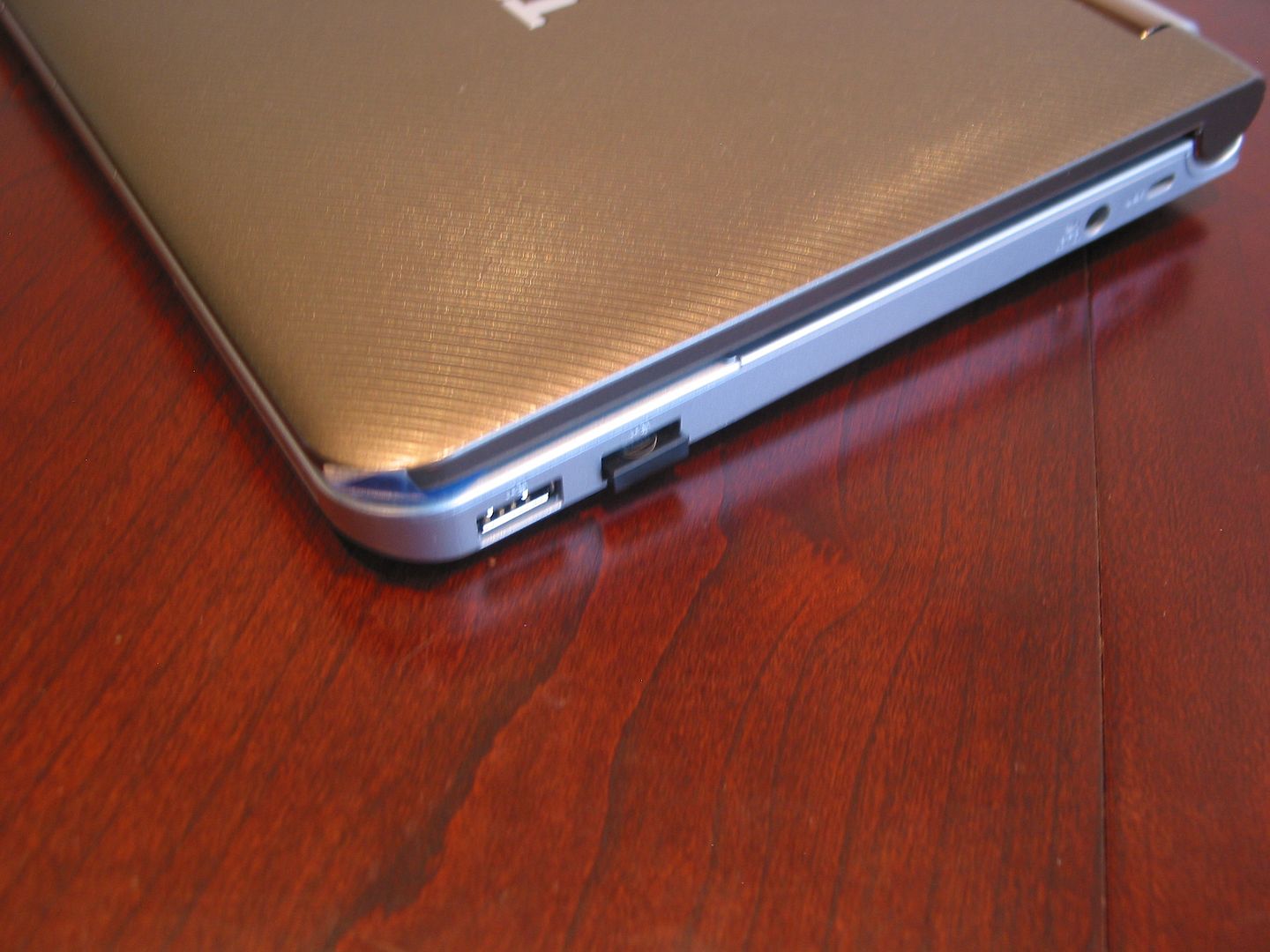 Many thanks to MobileFun for sending through this dongle for review!