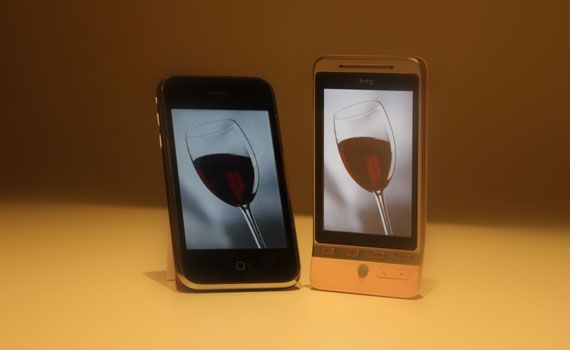 I came across this bizarre post over at Crave earlier today. It's entitled "Phone love: When an iPhone meets a Hero." I've read it twice and I still don't know what the author is going on about. Here's an excerpt from the intro:
"Imagine if these two youngsters [iPhone & HTC Hero] met in a coffee shop one damp winter morning and fell instantly in love. Imagine their story, told on a technology Web site in full colour, with ravishing and graphic detail of their romance.
Now imagine they're phones. That's right. This is phone love".
Yep, it is barmy. Have a read for yourself and if someone figures out the point I'd love to know!