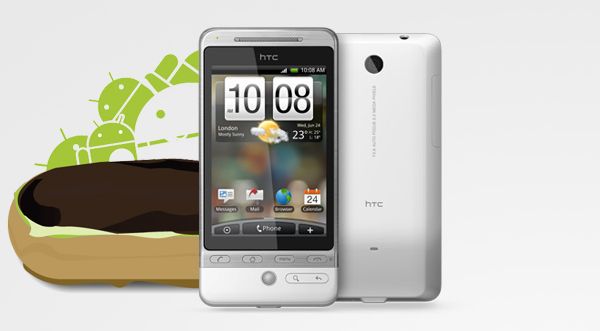 I don't need to tell anyone that the 2.1 Android update for the HTC Hero handset has still not arrived, not for those with GSM handsets and neither for those Sprint Hero users. All of the rumour and speculation pointed to a March release date and given that we're still less than half way through the month, I'm still quietly optimistic that it will make an appearance soon.
Well that was until I read a piece on Swedroid, where a member of the public received a reply from HTC Sweden that says the Android 2.1 release is not "set in stone" and expect it "around April". Maybe there are different release schedules depending on region, but here's where I start to get pessimistic.

The last major HTC Hero ROM release was released in Scandinavia first before hitting other regions (including the UK) a week or so later. I'd be surprised if this time around that Scandi was not one of the first regions to get the update. This could mean that the update has indeed been delayed, although we'll give HTC the benefit of the doubt for now.
Taking a different angle, maybe the company is worried about cannibalising sales and may want their new Android 2.1 devices (HTC Legend and Desire) to fully hit retail shelves before releasing the HTC Hero update. Who knows what the reasons are, but I'm sure there's a fair few who would just like HTC to tell us a date and then stick to it.