It's becoming almost farcical now, it seems that nearly every day we are hearing different dates bandied around as to when we'll see the fabled Android 2.1 (Eclair) update for the HTC Hero. The good news is that most of these dates point to sometime in April, but there's still no official word from HTC.
On the Sprint Hero side, Phandroid reported that the handset may be getting the handset on 9 April. They were allegedly sent an internal memo from Sprint that says there is a "maintenance release tentatively scheduled for April 9th." This could mean anything and I'm not sure whether a major update such as Android 2.1 could be classified as a "maintenance release" but there you go.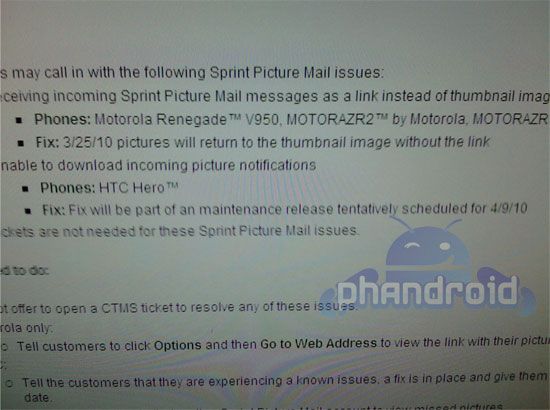 On the GSM HTC Hero side, Engadget says that the Hero will get an update in its home country of Taiwan on 26 April. This came through Plurk (like twitter) and came from HTC themselves. I'm not sure whether this means that we won't see other regions getting it before or not, but hopefully it means it will definitely be here in April.