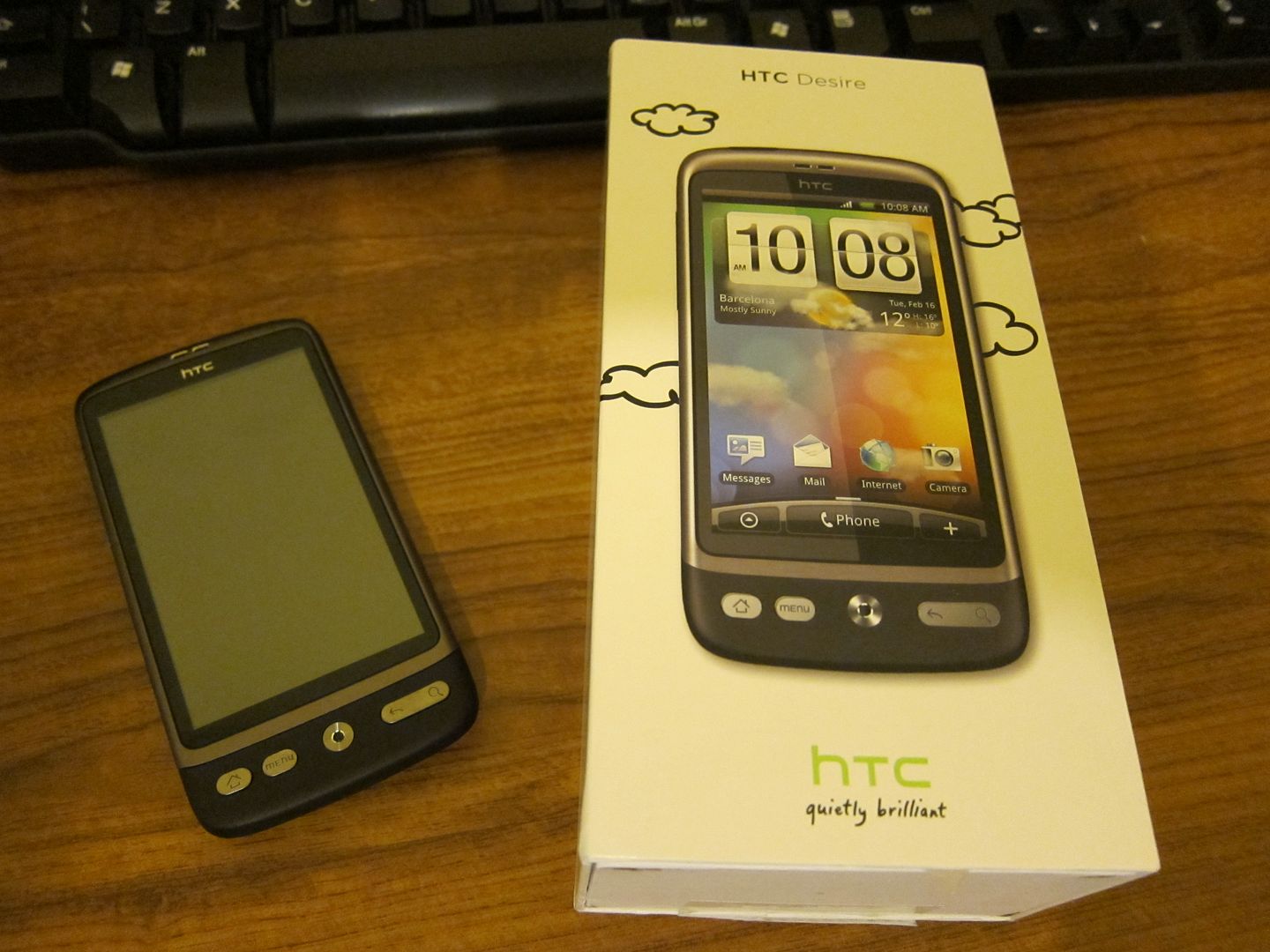 Okay, I know that this is the HTC Hero Blog, but I couldn't help but share my excitement in unboxing the company's latest and greatest Desire smartphone. This little beauty comes with a 1GHz Snapdragon chipset, 3.7-inch AMOLED display and Android 2.1.
In the video I also compare the Desire to the HTC Hero to give you an idea of size along with the Samsung i8910 Omnia HD that also sports a 3.7-inch OLED display. Initial impressions are that the handset feels lighter than expected and just as ergonomic as the HTC Hero. I haven't had much time to play with the phone, but I can already appreciate its zippy processor.
Please let me know if you'd like me to cover more on the Desire in this blog in the comments below. Even if you have any other questions about the Desire I'll try my best to answer them. Check out the video after the break.