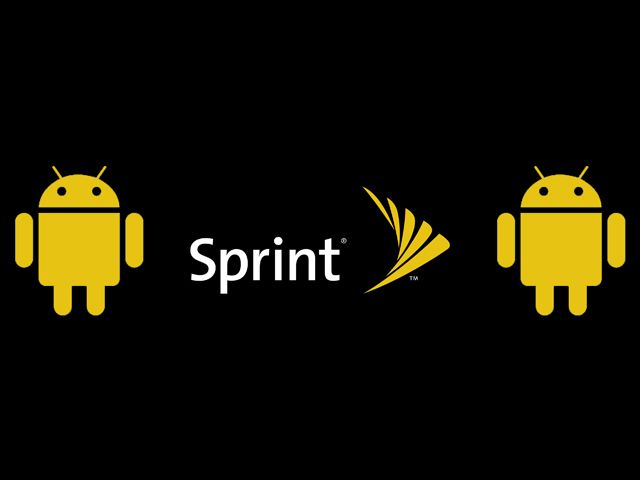 This looks more definitive than any of the other leaked dates we've seen so far for the mythical Android 2.1 update. According to a leaked Sprint memo, both the HTC Hero and Samsung Moment handsets will be getting the Android 2.1 update in early May. Here's the blurb:
Summary: The wait is almost over! The much anticipated Android 2.1 software update is coming in early May!

Customers: HTC Hero (APA6277KT), Samsung Moment (SPH-M900)
Effective Date: 4/16/10

What you need to know: Android 2.1 will have both enhancements and bug fixes

What you need to do: Review the following KMS documents to be ready to talk Android 2.1 with customers
Sounds pretty definitive, although that depends if the scans are genuine (check them out after the break). The memo is dated from today and it correlates with yesterday's news that GSM HTC Hero owners will start to get the Android 2.1 update from late April. Given the fact that it's asking reps to get up to speed with Android 2.1, enabling them to deal with customer questions, suggests our Android 2.1 journey may be coming to a close. Watch this space.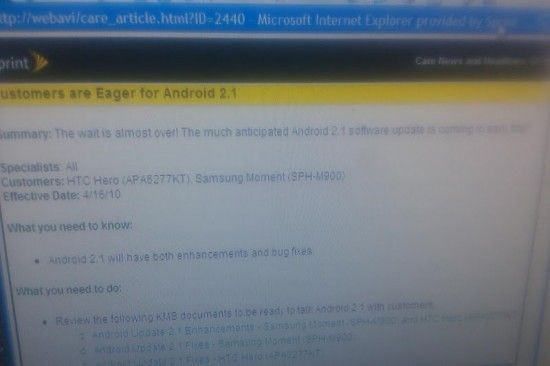 Via Phandroid.