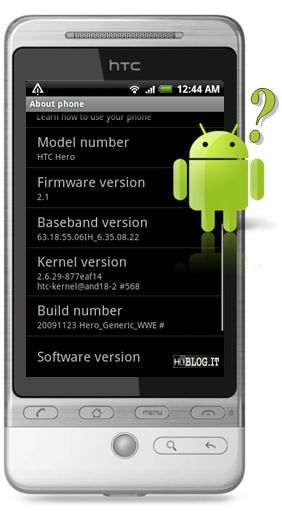 This is going to get ugly. HTC has apparently confirmed with TechRadar that European HTC Hero owners will not see the mythical Android 2.1 update until June. Yes, you read that right, another TWO month wait. This is the statement they received from HTC:
"HTC will be providing a free update to Éclair for European HTC Hero variants. Starting in June, anyone owning an HTC Hero will receive an initial preparatory update, shortly followed by the full Éclair update. For the full update, we would recommend using a free Wi-Fi hotspot or an unlimited data plan, otherwise standard data charges may apply."
Ouch. Obviously, as we already bought the handset, we are no longer deemed a priority by the company. That's the only conclusion I can come to. The statement also reads "starting from June" that means the company will only barely stick to its H1 2010 timeline for the update.
This news came about in a Google press conference this morning to announce Google Maps Navigation in the UK. Google confirmed that Navigation won't be hitting the HTC Hero until June, which prompted the statement from HTC.
If this news turns out to be true, I am quite shocked. I always felt (and still do) that we should be grateful for such a substantive upgrade, but the way the whole process has been communicated is of the lowest grade. More than anything, HTC will lose the trust of a lot of consumers who will think twice about choosing a HTC phone the next time around.
Via TechRadar.